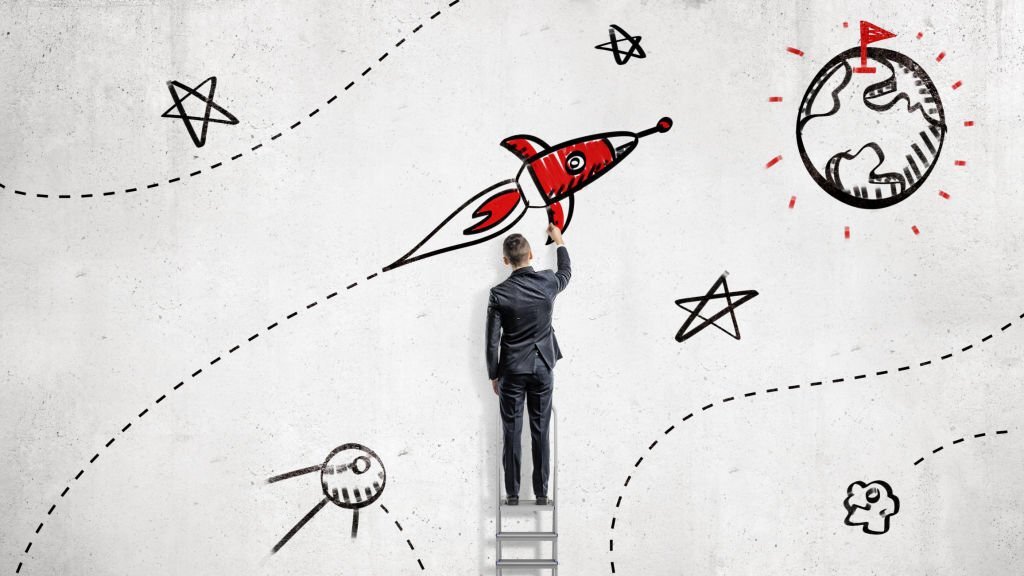 As research from recent HBR articles (Why Visionary Leadership Fails, by Noufer Yasin Ates and others, February 28, 2019) indicates, the strategic alignment of leaders across levels within an organization cannot, and thus, should not be assumed as given. Visionary leadership is a double-edged sword, and it breaks down when mid-level managers and senior leaders are not aligned around the strategic vision. Even with the presence of vision, high-potential organizations frequently fail in mid-level leadership, as mid-level managers have a vision that is out of sync with the organization's overall strategic vision. They found that the positive effects of a visionary leader are undermined when middle managers are out of alignment with senior leaders' strategic vision.
The more such misaligned managers demonstrate visionary leadership, the less they see their team's strategic alignment and engagement. Whereas thus displaying visionary leadership is a positive force when managers are in sync with company strategy, it becomes a negative force that hinders strategic alignment when the manager's view is at odds with that of the company. Visionary leadership is seen as critical competence of the C-suite, yet it is somehow assumed that those who make the strategic changes will be aligned merely because of their positions. The virtues of visionary leadership depend upon a leader's ability to articulate a clearly stated vision aligned to company goals, and to influence all members of an organization to further this vision.
Good visionary leaders will link their job performance back to an overarching vision and purpose. A great visionary leader is one who is able to communicate and sell this vision so the members of that organization feel inspired and see how they stand to benefit from it being realized. When the visionary does not possess the skillset to deliver, they must fully enable their teams to do so.
Some visionaries lack the skill set or the desire to implement their vision, yet will not give others on their team permission to get things done. Visionaries who fail to realize this can end up moving seemingly in circles, with teams experiencing the frustration of lots of activity without results. Especially during startup mode, I have seen visionaries fail to deliver, as funding is insufficient to support the execution of the critical strategies needed to get a startup off the ground successfully.
We have also interviewed a number of managers and their employees to gain deeper insight into the relationships found in survey studies. We surveyed 136 managers and their teams to evaluate leadership in terms of vision (rated by the team members), strategic alignment within the team (determined by computing agreement among the teams' member's ratings of strategic priorities), and strategic alignment between managers and senior leaders (determined by computing agreement among managers ratings of strategic priorities and CEO ratings of strategic priorities). Several dimensions-visionary leadership, strategic alignment of the team, and the strategic alignment of managers with top management-were assessed.